Key People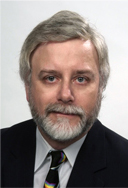 Barry Cohen
For over thirty years, Barry has plied his trade in the advertising industry and the broadcast community. For the past twelve years, Barry has served as principal of AdLab. Prior to that, he held positions with New York radio stations WPAT and WOR, and served as General Manager of WKCW, a Virginia radio station.
Barry is the author of a widely reviewed advertising guide book for smaller companies, entitled
10 WAYS TO SCREW UP AN AD CAMPAIGN
. He is co-author of the book
Startup Smarts
. Barry has also authored guest columns for
Floorcovering Weekly, Radio & Records
and
Performance
magazines, as well as
Tiempo de Mercadeo
.
A familiar speaker on advertising, Barry has addressed national and regional organizations, including the Radio Advertising Bureau, Interep, the Concert Industry Consortium, the Mid-Year Radio Symposium, the Natural Products Expo East, the US Small Business Administration, The NJ Innovates Conference, the NJ Florists Association, the Financial Institutions Marketing Association, the Mid-Jersey Business Expo and the Gateway Small Business Expo, in addition to the American Marketing Association and TD Bank. He is the recipient of several creative awards: from the NJ Ad Club, the Dynamic Graphics Foundation, Association of Graphic Communicators and the Silver Microphone Awards.
Barry's Specialty:
Strategic Planning and Media Liaison.
Weapons of Choice:
Radio, Television, Magazine & Public Relations
Education:
Cum Laude graduate, Kean University; B.A. in English/Speech-Theater-Media.
Admitted to the Roundtable Group expert consultancy; Served on Boards of: Kean University Alumni Assoc, NJ Ad Club, Allgood Entertainment, Network Plus, Amwell Security…Featured & Profiled in:
NJ Business, NJ Biz, Entrepreneur, StartupJournal.com, AdLaw.com, Whole Foods, Pollstar, Radio Ink, Radio Business Report, Radio & Records, "The (Bergen) Record", "The Miami Herald".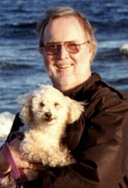 Bill Bird
Bill began his career in broadcasting over thirty-five years ago. He has graced the airwaves as a music show host, a radio station News Director, Production Director and Program Director. After starting in suburban radio in New Jersey, Bill went on to positions in Philadelphia. In addition to his on-air work, he worked behind the scenes to produce specialty programming.
Also, during his radio years, Bill and a partner started an independent record label. A consummate audio engineer, Bill had the privilege of recording both rising stars and top names in the jazz music world, including Lionel Hampton and the Bix Biederbecke Memorial Jazz Band. Bill helped launch the career of saxophonist Richie Cole by producing his first album. Richie went on to become a world-class artist with major record labels. Along the way Bill also became Multi-track Recording Engineering Consultant to a Philadelphia broadcast training school.
Bill spent ten years as Creative Director for an ad agency/production company prior to founding AdLab Media. He has literally produced thousands of radio commercials, plus dozens of documentaries and sales presentation pieces. Over the years, he developed skills as a videographer and video editor/producer, complementing his audio production abilities. His work has earned recognition from the Advertising Club of Morris County (APRA), the Silver Microphone Awards and Communications Advertising and Marketing Association (CAMA).
Bill's Specialty:
Voice-over & seemingly seemless editing
Weapons of Choice:
Analog Audio Tape, Videotape & Digital Editing Platforms
Special Recognitions:
Bill has performed work for local, state and national law enforcement agencies, including The U.S. Secret Service, the U.S. EPA, the NJ State Police and the Morris County (NJ) Sheriff. He has been security-cleared onto Air Force One and is one of only a handful of civilians to be awarded an official Trooper Patch by the NJ State Police. He has also performed exemplary work for several non-profit charitable organizations in the areas of employment practices, vocational recruitment and fundraising.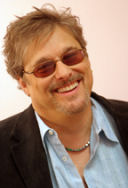 David Derr
David is our resident graphic design guru. He has been creating compelling, eye-catching, high-impact graphics since the late 70's. Dave is equally well-versed in logo, packaging, brochure, ad and web design. He has created award-winning designs for numerous companies including A&E Network, Time Warner City Cable, Interep and more. Dave is extremely versatile; he grasps the importance of delivering the same quality work for small to mid-sized companies within their budgets, as well.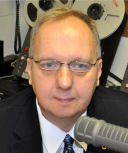 Harry Thomson
Harry holds a degree in broadcast journalism from the University of Florida. Following his studies, Harry entered a family-owned manufacturing business where he eventually took on the role of day-to-day operating principal. After running the concern for 30 years, he joined AdLab's business development and account management team.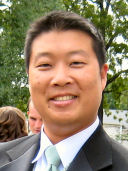 Rolan Yang
When most people had barely heard of the internet, Rolan began building highly functional, complex websites for businesses in the insurance and financial industries. He also develops customized on-line application software. He has served as AdLab's webmaster since the company launched its first website over ten years ago.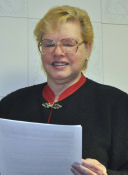 Barbara Van Acker
Barbara handles all of the in-house accounting functions for AdLab, including receivables, payables and collections. She has performed similar functions for a direct mail marketing company and a real estate-property management company as well. Prior to that, Barbara spent 15 years as the office manager for a CPA firm and 14 years in her own bookkeeping and consulting firm serving a diverse clientele ranging from a NY PR firm to a concert promoter to a professional theater company to manufacturing firms.